What is The Gottman Method?
The Gottman Method is another very well researched couples therapy model. The Gottmans are a husband and wife team, and they have spent their entire careers studying marriage. John Gottman spent 25 years researching what made marriage thrive or fail before he ever did any kind of counseling. He was really studying the science of marriage, and wanted to know what made the good marriages work, and what made the bad marriages fail.
What The Gottman Method does especially well is the assessment and conceptualization of where the relationship is walking into the therapy room. Not surprising, since they spent so long studying that exact topic! I work with a wonderful group practice that is run by two certified Gottman Therapists. We ask all our couples to take the Gottman assessment, called The Relationship CheckUp, to really understand where a couple is coming into the room.
The Gottman Method looks at the four communication styles they know harm a relationship, called The Four Horsemen of the Apocalypse, and help couples learn different ways to communicate.
The Four Horsemen are ...
1) Criticism - "You never care about my feelings!" or "You don't take care of yourself, you need to do better."
2) Contempt - "I can't believe you would say that at the party last night. Are you stupid?"
3) Defensiveness - this one sounds obvious, but very few people realize they are being defensive, they see it as explaining themselves
4) Stonewalling - completely tuning your partner out, not responding
What I love about The Gottman Method is that it doesn't just look at what's wrong, it intentionally builds in what will help. When is the last time you had fun? How often do you connect with your partner on a date night? How well do you know what your partner's day looks like? It has awesome apps and tools that couples can use at home, with no pressure, to start rebuilding their friendship.
Me and The Gottman Method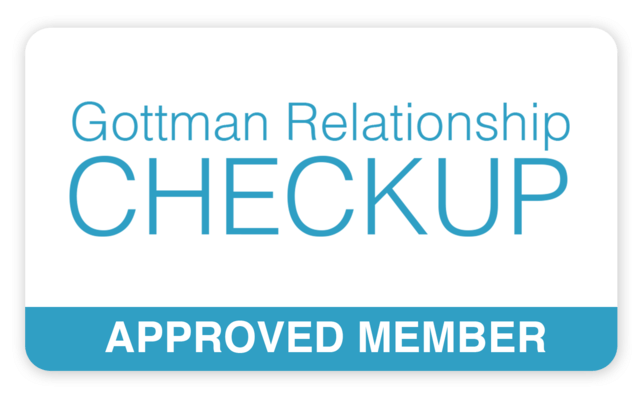 I have completed the Level I and Level II training in The Gottman Method.
Find out more about The Gottman Institute here: